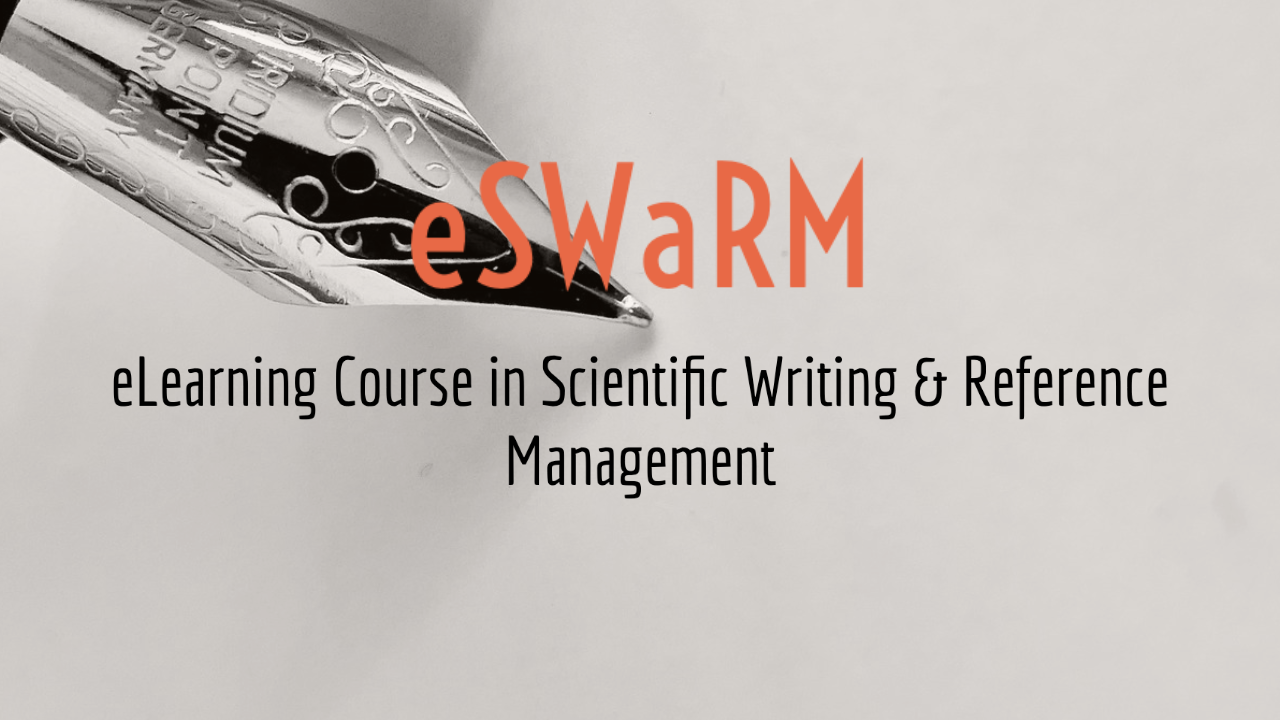 In this course, we will introduce participants to the different types of scientific articles and provide an outline of how to write an original research article describing their original scientific research.
To enable health professionals to write scientific research articles that can be published and to equip them with skills to cite and manage references/ bibliography while writing using a reference management tool such as Mendeley.
The course consists of  three modules and each module has two to three Units. Each Unit has two to three classrooms.The course expects students to spent 3 hours per week, to successfully complete each module

The eSWaRM course is a tutor guided online course and the medium of instruction is English. 
---
---